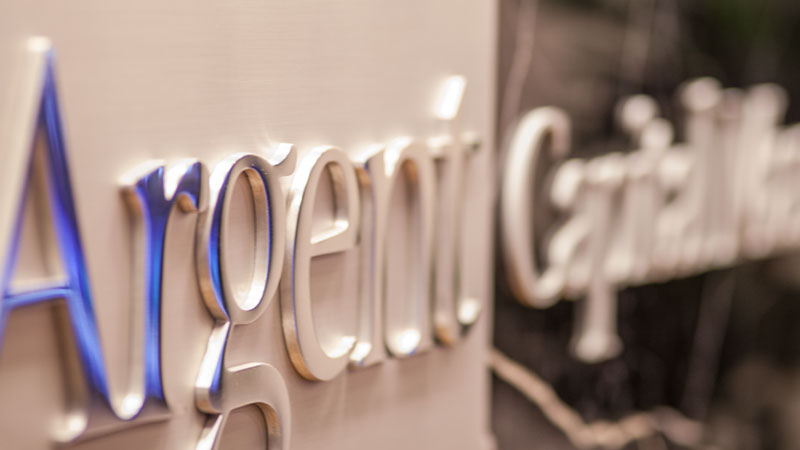 Small Cap
Small Cap Commentary – 2Q19
15 July 2019
Investors experienced a solid rebound in early 2019 from the disappointing sell off in the fourth quarter of 2018. The tide briefly changed in May 2019 when trade tensions with China escalated, but as the calendar turned to June, dovish comments by the Federal Reserve sent the markets back into bullish territory.
Year-to-date, the Argent Capital Small Cap strategy returned 18.5%. This performance is compared to 17.0% for its benchmark, the Russell 2000® Index for the same period. With the first half of the year behind us, we are very proud of these results but it is important in portfolio management not to rest on your laurels.
We continue to position the portfolio with a forward looking, long-term approach. As a reminder, the Argent Small Cap strategy maintains a portfolio where the average growth of earnings and revenue is ahead of the Russell 2000, while the average portfolio company valuation is more attractive, or cheaper, than the Russell 2000.  Over the longer term this helps us participate when the overall economy is strong and growing, but protects to the downside in periods when the economy is weaker. In the first quarter of 2019, cyclical companies, companies that are more closely tied to the ups and downs of economic cycles, with attractive valuations performed well and we outperformed. During the second quarter, higher growth momentum names with less attractive valuations and weaker fundamental profiles came back into favor. As expected, the strategy underperformed in that environment.
Year-to-date, the largest contributor to the strategy was the Energy sector, led by World Fuel Services and ProPetro Holding Corporation. World Fuel Services focuses on the distribution of aviation and marine fuel. Although the price of fuel is subject to fluctuations, as a distributor World Fuel is more immune to these fluctuations. Additionally, more stringent regulations on marine emissions require the use of higher priced fuels, benefiting World Fuel's margins. ProPetro, another contributor, is an oilfield services company providing hydraulic fracturing and other services to oil and gas companies. Although hydraulic fracturing is seen as a somewhat controversial way to recover gas and oil from rock, the company has been able to continue growing both earnings and revenue while maintaining an attractive valuation.
Healthcare was the largest detractor year-to-date for the strategy. Specifically, American Renal was a detractor in the Healthcare sector. American Renal is a dialysis service provider that had prolonged delays in contract renegotiations with UnitedHealthcare. These delays resulted in lower volumes that impacted its operating leverage throughout 2018. Argent exited the position as the company continues to be challenged in the face of changing regulations regarding at-home dialysis options.
The last half of 2019 will most likely continue to bring uncertainty to markets given the outcome of trade negotiations is still in flux. The economy is still growing, albeit at a slower pace, but it may be impacted by lower margins as higher prices are factored in as a result of tariffs and the trade war. More positively, while no new tax cuts are expected, the previous cuts are still in effect and driving improved cash flow to many small cap companies. We continue to position the strategy toward companies that can potentially capitalize on this environment. We believe our continued focus on businesses that are growing earnings and revenues faster than the Russell 2000 Index should look more attractive in a market where growth is harder to find.
We have four successful equity strategies – Large Cap, Small Cap, Dividend Select and Mid Cap. If you have questions about any of these options, or know others who might have an interest in our strategies, please call us.
—
Eddie Vigil
Portfolio Manager
See PDF Version– SC Commentary 2Q19
Performance results are net of fees. Past performance is no guarantee of future results. This is supplied as supplemental information to the composite disclosures presented later in this document. The information provided in this report should not be considered a recommendation to purchase or sell any particular security. You should not assume that investments in any securities were or will be profitable. A list of stocks recommended by Argent in the previous year is available upon request. Views expressed herein represent the opinion of the portfolio manager as of the date above and are subject to change.