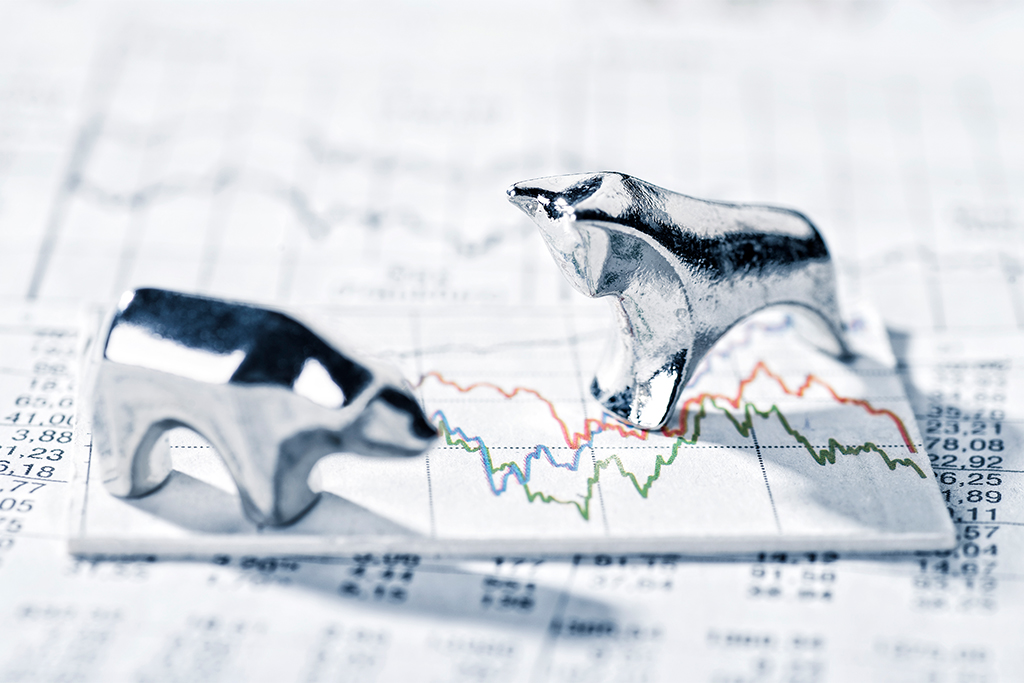 Weekly Investor
Weekly Investor – May 18, 2020
19 May 2020
Negative Economic Reports
Equities Moved lower last week on negative economic reports and Federal Reserve Chairman Jerome Powell stating additional stimulus could be needed. The cautionary tone from the Fed Chairman and weak retail sales, which fell 16.4%, led to a 2.3% drop for the S&P 500® Index. Real estate was the worst-performing sector as many tenants have skipped payments, especially in the retail strip centers and traditional malls. In addition, the more economically sensitive sectors fell as continued lockdows have a larger impact on profits.
Southwest Airlines Co., Delta Air Lines, Inc. and American Airlines Group Inc. all fell by over 10% for the week after travel authorities projected air traffic will not return to 2019 levels until 2023. By contrast, Cisco Systems, Inc., one of the final technology firms to report, beat expectations as work-from-home equipment and security sales buoyed the tech giant. With more than 90% of firms reporting earnings, the S&P 500 is projected to see a 16.6% drop in earnings per share in the first quarter, led by a 64.2% drop from the consumer discretionary sector. This week, The Home Depot, Inc., Target Corporation and Walmart Inc. are set to report results, amongst other retailers. Traders will continue to monitor the path of the virus and reopening plans across the country as lockdowns ease.
The S&P 500 Index was down 2.3% for the week. Its top-performing sectors were Health Care (0.9%) and Consumer Discretionary (-1.0%), while the bottom-performing sectors were Real Estate (-7.3%) and Energy (-7.6%). In the fixed-income market, the 10-year Treasury yield was down, ending at 0.6%.
We continue to seek companies that reflect our Change-BasedSM investment approach.
---
Change Based Investment
V.F. Corporation designs, produces, procures, markets and distributes branded lifestyle apparel, footwear and related products worldwide. It operates in the following segments: Outdoor & Action Sports, Imagewear and Sportswear. The company has more than 30 brands, including The North Face, Vans, Red Kap, Williamson Dickie and Timberland. The company was founded in 1899 and is based in Greensboro, North Carolina.
V.F. Corporation has a proven track record of successful mergers and acquisitions in footwear and apparel. The company has consistently purchased brands at reasonable prices, increased their profitability, and in some cases, it has grown those brands for decades. After several years of declining sales, V.F. is selectively repositioning its brands, with the biggest change – a spin-off of Wrangler and Lee into a separately traded company, Kontoor Brands. Over the long-term this change should result in higher growth and provide additional flexibility for V.F. to pursue more profitable acquisitions. In the near-term, V.F.'s operations are being negatively affected by COVID-19. We believe that, as the world comes out of the coronavirus epidemic, V.F. is well-positioned for long-term growth.
Top 5 Equity Holdings
---
Large Cap Growth
| | |
| --- | --- |
| Alphabet, Inc. (Google) | 8.9% |
| Mastercard Incorporated | 5.7% |
| Apple, Inc. | 5.5% |
| Target Corporation | 5.5% |
| Danaher Corporation | 5.1% |
---
Small Cap Core
| | |
| --- | --- |
| Fortinet, Inc. | 4.6% |
| UFP Technologies, Inc. | 3.1% |
| Medplace Holdings, Inc. | 3.1% |
| Addus Homecare | 2.7% |
| Lumentum Holdings, Inc. | 2.7% |
---
Dividend Select
| | |
| --- | --- |
| Microsoft Corporation | 6.5% |
| Target Corporation | 6.3% |
| JPMorgan Chase & Co. | 4.8% |
| General Mills, Inc. | 4.7% |
| Bristol-Myers Squibb | 3.9% |
---
Mid Cap 
| | |
| --- | --- |
| NVIDIA Corporation | 4.8% |
| Ciena Corporation | 4.0% |
| Cintas Corporation | 4.0% |
| CDW Corporation | 3.8% |
| Helen of Troy Limited | 3.5% |

This newsletter presents selected recommendations from portfolio managers of Argent Capital Management LLC, a registered investment advisor. Opinions reflect the portfolio manager's judgment on the date above and are subject to change. A list of stocks recommended by Argent is available upon request. You should not assume that these recommendations are or will be profitable. In the course of it's business, Argent's client accounts may be buying and selling these stocks.