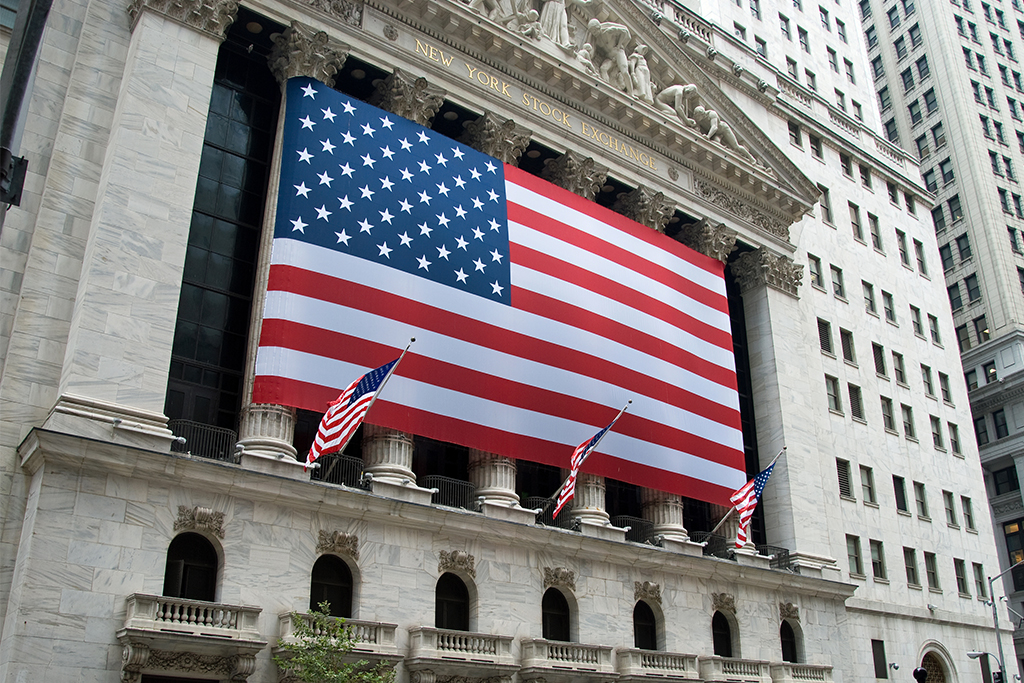 Weekly Investor
Weekly Investor – June 1, 2020
01 June 2020
Economic Activity Improves
Equities moved higher last week as economic activity started to improve, and more states and businesses reopened. The largest gains were posted by some of the stocks that have lagged the market, as investors rotated into areas of the market that have been hit hardest, including small-caps, cyclicals and value stocks. The economy is starting to show some green shoots with durable goods orders falling at a less-than-expected rate and new home sales handily beating expectations. In addition, personal income rose by 10.5%, as measures by the federal government have helped buoy the consumer through the current crisis.
Corporate news included several discretionary stocks reporting results as well as updates from bellwethers at virtual conferences. The homebuilder Toll Brothers, Inc. reported a 13% year-over-year gain in deposits for new homes in May, which tends to be a gauge of future demand. Shares of Workday Inc., which sells software in the cloud to help large corporations with their human capital management, gained over 7%. This was following company earnings that reported markedly increased business activity versus four weeks ago and a backlog that remains strong. Jamie Dimon, CEO of JPMorgan Chase & Co., sent banks surging after commenting that "you could see a fairly rapid recovery." Looking ahead, the path of reopening different states will be watched closely. Investors will also gauge how the tensions between China and the U.S. may be changing.
The S&P 500® was up 3.0% for the week. Its top-performing sectors were Financials (6.6%) and Industrials (6.0%), while the bottom-performing sectors were Energy (0.9%) and Communication Services (0.6%). In the fixed-income market, the 10-year Treasury yield was even, ending at 0.7%.
We continue to seek companies that reflect our Change-BasedSM investment approach.
---
Change Based Investment
Zimmer Biomet is a U.S. based medical device company founded in 1927. Zimmer designs, develops, manufactures and markets orthopedic products including knee, hip, shoulder, elbow, foot and ankle artificial joints and dental prostheses. The company has operations in more than 40 countries.
The coronavirus has caused elective procedures across the globe to be put on hold, significantly pressuring Zimmer's fundamentals and stock price. While the near term fundamentals are expected to remain weak, this environment offers an opportunity to invest in a high quality, leading orthopedic company at an attractive discount to its long term value. The company is also entering a new product cycle with the rollout of its Rosa robotic surgery platform. We expect this platform to drive significant growth acceleration for years to come. While we cannot predict the timing of when elective procedures will resume, Zimmer's new product cycle, history of successful execution and market-leading position make Zimmer an attractive addition to Argent's Large Cap Growth strategy.
Top 5 Equity Holdings
---
Large Cap Growth
| | |
| --- | --- |
| Alphabet, Inc. (Google) | 8.6% |
| Mastercard Incorporated | 5.7% |
| Apple, Inc. | 5.3% |
| Target Corporation | 5.2% |
| Fiserv, Inc. | 5.1% |
---
Small Cap Core
| | |
| --- | --- |
| Fortinet, Inc. | 3.9% |
| Medpace Holdings, Inc. | 3.2% |
| UFP Technologies, Inc. | 3.0% |
| PetIQ, Inc. | 2.9% |
| Addus Homecare Corp. | 2.8% |
---
Dividend Select
| | |
| --- | --- |
| Microsoft Corporation | 6.0% |
| Target Corporation | 5.9% |
| JPMorgan Chase & Co. | 5.1% |
| General Mills, Inc. | 4.4% |
| Marvell Technology Group | 3.7% |
---
Mid Cap 
| | |
| --- | --- |
| NVIDIA Corporation | 4.5% |
| Ciena Corporation | 4.0% |
| Cintas Corporation | 3.9% |
| CDW Corporation | 3.9% |
| Marvell Technology Group | 3.5% |

This newsletter presents selected recommendations from portfolio managers of Argent Capital Management LLC, a registered investment advisor. Opinions reflect the portfolio manager's judgment on the date above and are subject to change. A list of stocks recommended by Argent is available upon request. You should not assume that these recommendations are or will be profitable. In the course of it's business, Argent's client accounts may be buying and selling these stocks.