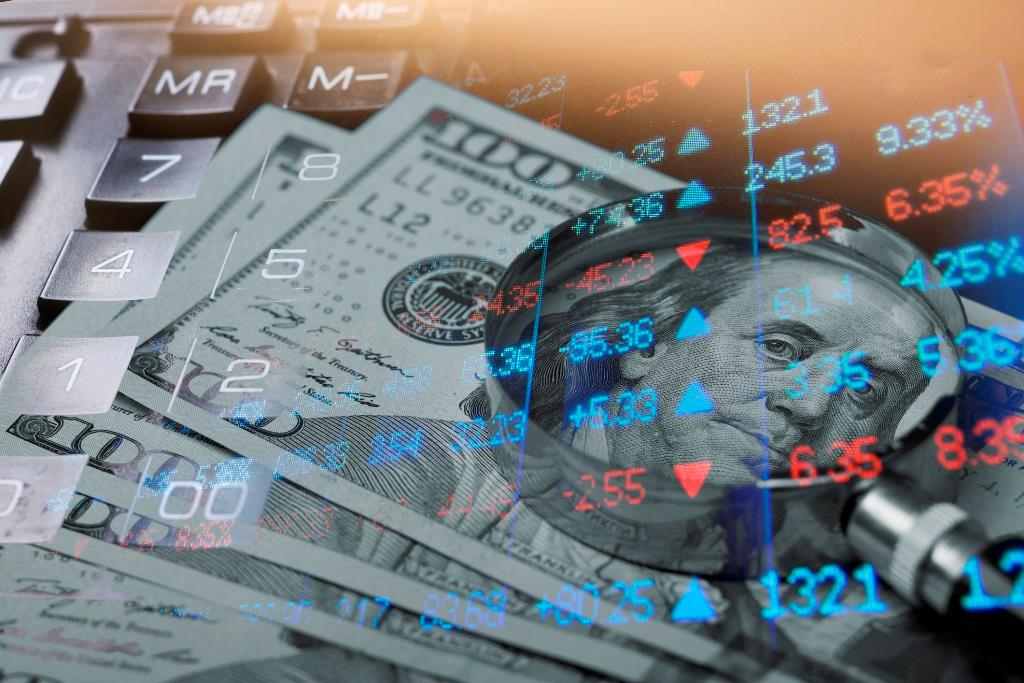 Weekly Investor
Weekly Investor – June 22, 2020
22 June 2020
Retail Sales Climb
Last week, the S&P 500® Index increased 1.9%, driven by the Health Care and Information Technology sectors. Momentum stocks, those with high growth expectations and relatively high valuations, lead the market, at the expense of value stocks. Retail sales increased 17.7% in May compared to April's results, well above economists' estimates of an 8.4% increase. The climb in retail sales increases the possibility of a V shape recovery, as more states continue their efforts to open further. The offset is that there have been several states (Florida, Texas, Arizona and California among others) where COVID-19 cases have been accelerating, but further data is needed to determine if the increase will result in an additional wave of hospitalizations.
In stock news, Eli Lilly & Company rose over 15.0% last Tuesday after announcing positive results on its breast cancer drug Verzenio. Additional positive drug new came from Jazz Pharmaceuticals plc after the FDA approved Jazz's drug Zepzelca for metastatic small cell lung cancer, driving its stock up nearly 9.0%. Looking to this week, headlines on the COVID-19 pandemic are likely to determine the direction of equity markets.
The S&P 500 Index was up 1.9% for the week. Its top-performing sectors were Health Care  (3.1%) and Technology (2.8%), while the bottom-performing sectors were Energy (-1.0%) and  Utilities (-2.4%). In the fixed-income market, the 10-year Treasury yield was even, ending at 0.7%.
We continue to seek companies that reflect our Change-BasedSM investment approach.
---
Change Based Investment
Alphabet, Inc. has achieved worldwide name recognition with its famed Google search engine. Beyond this well-known service, the technology company also provides targeted advertising solutions (Google AdSense), collaboration tools for organizations (Google Apps), and a host of additional online utilities such as Google Maps, YouTube, Google Docs, Google Toolbar, Google Desktop and Gmail. This mountain view, California-based company was founded in 1998 and prides itself on maintaining a corporate culture that encourages creativity and community.
Recently, there has been more regulatory concern over concentration within the technology industry. Argent will carefully track any changes that may affect Alphabet. In the meantime, we believe the current trend of allocating additional dollars to internet search ads will continue, and that Alphabet is well-positioned to benefit from this trend. With its sophisticated search engine, Alphabet is able to match buyers to providers. Providers recognize the attractiveness of this service and are willing to pay for it. In addition, Alphabet's incubated services, such as self-driving cars, could provide additional value to shareholders for the long-term. The combination of Alphabet's current operations, coupled with potential future products, creates a compelling addition to Argent's Change-BasedSM investment approach.
Top 5 Equity Holdings
---
Large Cap Growth
| | |
| --- | --- |
| Alphabet, Inc. (Google) | 8.5% |
| Apple, Inc. | 5.7% |
| Mastercard Incorporated | 5.6% |
| Target Corporation | 5.0% |
| Danaher Corporation | 4.9% |
---
Small Cap Core
| | |
| --- | --- |
| Fortinet, Inc. | 3.8% |
| Medpace Holdings, Inc. | 3.1% |
| UFP Technologies, Inc. | 2.9% |
| PetIQ, Inc. | 2.9% |
| PRA Group, Inc. | 2.7% |
---
Dividend Select
| | |
| --- | --- |
| Microsoft Corporation | 6.3% |
| Target Corporation | 5.7% |
| JPMorgan Chase & Co. | 5.0 |
| Marvell Technology Group | 3.8% |
| Truist Financial Corp | 3.6% |
---
Mid Cap 
| | |
| --- | --- |
| NVIDIA Corporation | 4.6% |
| Cintas Corporation | 4.2% |
| CDW Corporation | 4.0% |
| Ciena Corporation | 3.8% |
| Marvell Technology Group | 3.6% |

This newsletter presents selected recommendations from portfolio managers of Argent Capital Management LLC, a registered investment advisor. Opinions reflect the portfolio manager's judgment on the date above and are subject to change. A list of stocks recommended by Argent is available upon request. You should not assume that these recommendations are or will be profitable. In the course of it's business, Argent's client accounts may be buying and selling these stocks.