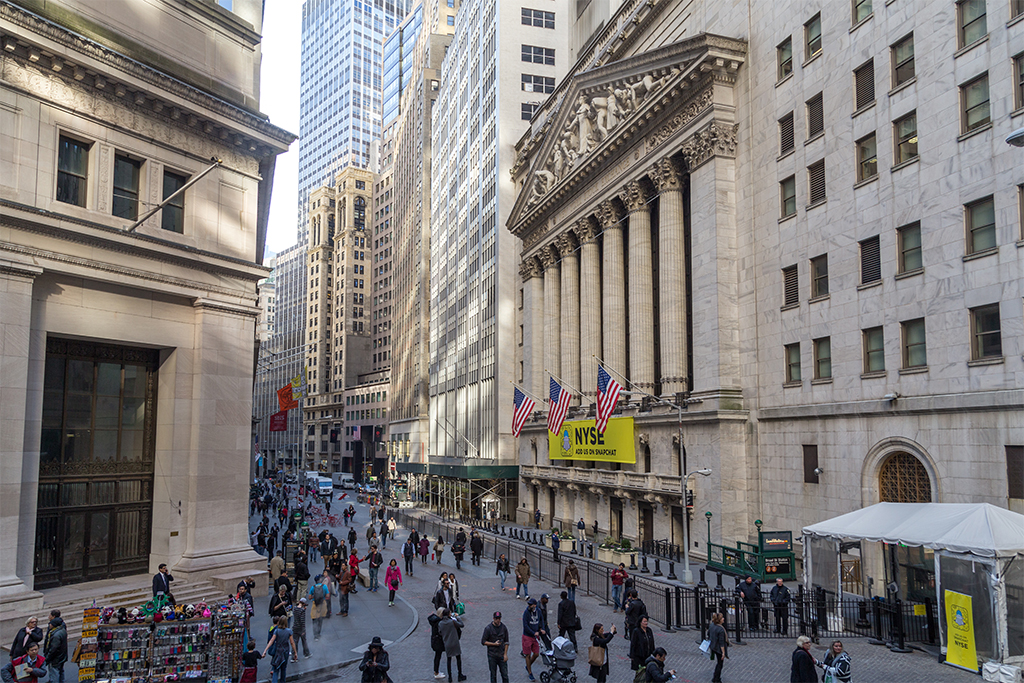 Weekly Investor
Weekly Investor – September 8, 2020
08 September 2020
Stocks Pullback Before Holiday Weekend
Last week markets were weak, coming off a very strong August. In fact, it was the worst week for equities since June, as the S&P 500® Index fell 2.3%. Of the eleven sectors in the S&P 500 only two were positive for the week, Utilities and Materials. That contrasted sharply from the Energy and Information Technology sectors, both of which dropped more than 4.0%. According to the St. Louis Federal Reserve, its 5-year inflation expectation hit a high for the year at 1.9% which helped to spur the Materials sector. The three best Materials names in the S&P were Eastman Chemical Company, LyondellBasell Industries N.V. and International Paper Company, all climbing over 5% for the week. Although inflation expectations rose, the price of oil fell to close the week below $40 per barrel for the first time since July.
Some stocks benefited from news on reopening last week. Carnival Corporation & Plc and Norwegian Cruise Line Holdings Ltd. rallied 7.7% and 4.1% respectively, after news broke that Italy based Costa Cruises will resume operations. Walmart Inc. rose 1.8% after announcing an unlimited delivery service called "Walmart Plus" to compete against Amazon Prime. Beverage conglomerate Brown-Forman Corporation climbed 9.1% for the week after the company announced earnings that beat market expectations. This week investors will watch whether the pullback in stocks continues after the long Labor Day weekend.
The S&P 500 Index was down 2.3% for the week. Its top-performing sectors were Basic Materials (0.8%) and Utilities (0.4%), while the bottom-performing sectors were Technology (-4.2%) and Energy (-4.5%). In the fixed-income market, the 10-year Treasury yield was even, ending at 0.7%.
We continue to seek companies that reflect our Change-BasedSM investment approach.
---
Change Based Investment
Facebook, Inc. provides various social networking products to connect and share through mobile devices, personal computers and other devices worldwide. Its solutions include the company's namesake Facebook website and app, Instagram, WhatsApp Messenger and Oculus VR. Facebook was founded in 2004 and is headquartered in Menlo Park, California.
With 2.9 billion active users across various services, Facebook has established itself as the undisputed leader in social media. From dorm room startup to becoming one of the largest companies in the world, Facebook's rapid rise to dominance across the globe has brought much praise over the years. Though, of late, criticism and scrutiny have been applied to Facebook and social media as a whole. In addition, regulatory concerns over Facebook's dominance of social media has pressured the stock's valuation. Overall, negative news has done little to change Facebook user behavior. Advertisers continue to place more and more ads on the various platforms Facebook owns indicating that the reach and frequency Facebook provides is increasingly valuable relative to other options to reach consumers. While it is impossible to know the impact of future regulation on Facebook's business model, we believe the company's growth prospects remain bright. As such, we believe Facebook is an attractive holding for Argent's Large Cap strategy.
Top 5 Equity Holdings
---
Large Cap Growth
| | |
| --- | --- |
| Apple, Inc. | 7.2% |
| Alphabet, Inc. (Google) | 6.5% |
| Mastercard Incorporated | 5.7% |
| Target Corporation | 5.6% |
| Danaher Corporation | 5.1% |
---
Small Cap Core
| | |
| --- | --- |
| Medpace Holdings, Inc. | 3.7% |
| Fortinet, Inc. | 3.0% |
| PRA Group, Inc. | 2.9% |
| UFP Industries, Inc. | 2.8% |
| OneMain Holdings, Inc. | 2.8% |
---
Dividend Select
| | |
| --- | --- |
| Microsoft Corporation | 6.4% |
| Target Corporation | 6.4% |
| JPMorgan Chase & Co. | 4.9 |
| Marvell Technology Group | 3.8% |
| Eaton Corporation Plc | 3.8% |
---
Mid Cap 
| | |
| --- | --- |
| NVIDIA Corporation | 5.7% |
| Cintas Corporation | 4.6% |
| Marvell Technology Group | 3.6% |
| CDW Corporation | 3.5% |
| Helen of Troy Limited | 3.3% |

This newsletter presents selected recommendations from portfolio managers of Argent Capital Management LLC, a registered investment advisor. Opinions reflect the portfolio manager's judgment on the date above and are subject to change. A list of stocks recommended by Argent is available upon request. You should not assume that these recommendations are or will be profitable. In the course of it's business, Argent's client accounts may be buying and selling these stocks.