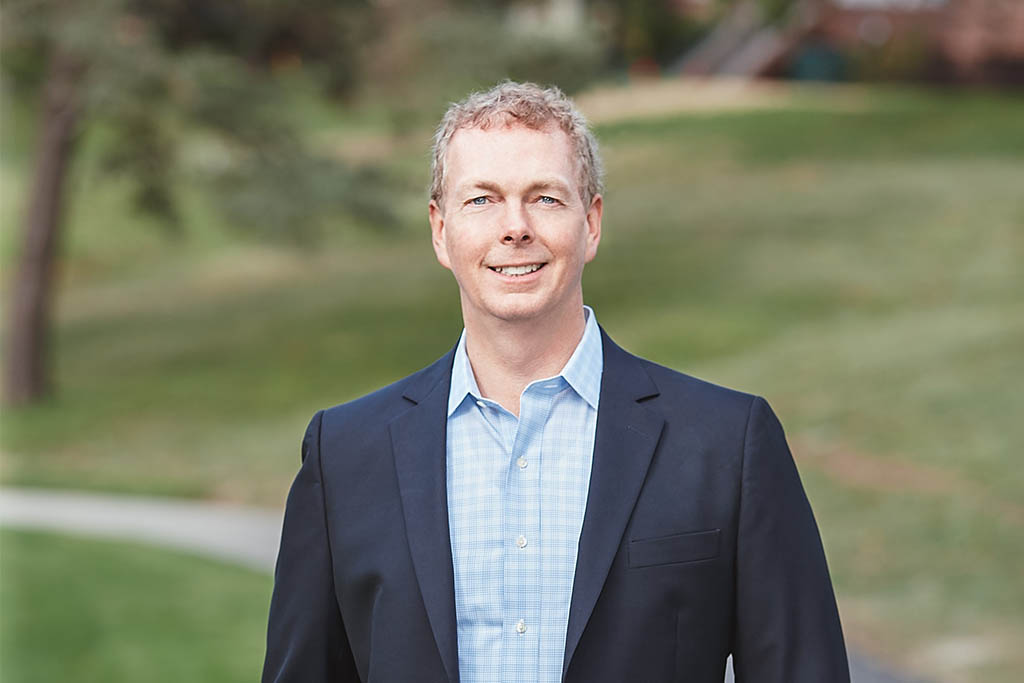 Mid Cap
Mid Cap Commentary – 3Q20
16 October 2020
For the third quarter of 2020, Argent's Mid Cap strategy returned 13.2% (net of fees), outperforming the Russell Mid Cap® Index return of 7.5% by 5.7%. While we are extremely pleased with this performance, we are most proud of our outperformance versus the Russell Mid Cap over longer periods of time. Since its inception on March 31, 2014 the strategy has outperformed the index by an annualized 2.0% (net of fees).
With the third quarter in the books, the market recovery since the lows of March and April continues. One area that recovered particularly well during the third quarter was the automotive market. The following chart shows the uptick in vehicle sales during July and August. The new and used car market has been doing exceptionally well as interest rates are at all-time lows and the consumer is benefiting from the recent fiscal and monetary stimulus. One particular stock in the Argent Mid Cap portfolio that has benefited from the increase in vehicle sales is Lithia Motors, Inc.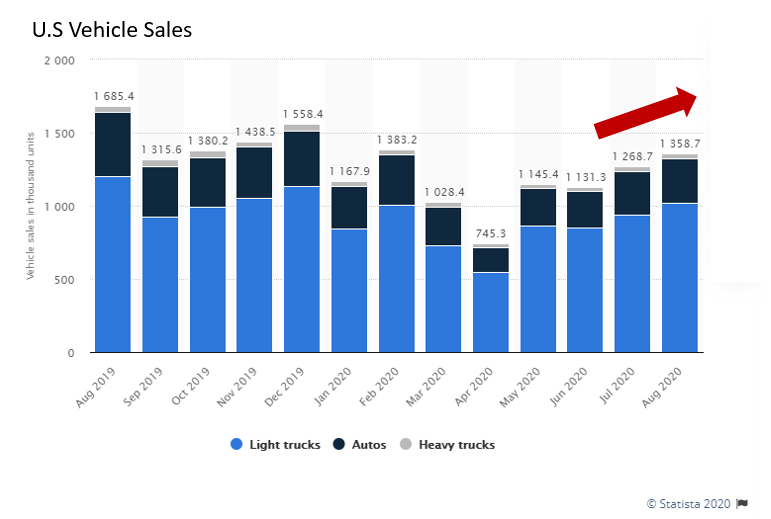 We added Lithia Motors to the Mid Cap portfolio during the third quarter. Lithia is headquartered in Medford, Oregon and is the third-largest automotive retailer in the United States. The U.S. auto industry gained momentum during the third quarter with buyers beginning to return to showrooms. Easier credit conditions and urban customers opting for car ownership versus public transport during COVID-19 are some of the contributors to increasing auto sales. Auto dealerships are facing industry consolidation and 90% of the dealerships are small businesses. This gives Lithia excellent opportunities for acquisitions which in turn, could translate into economies of scale for the company. Lithia also has a new digital strategy, www.driveway.com that competes with Carvana Co., a well-known online used car retailer. In contrast to Carvana, Lithia has an advantage in this market as the company is profitable while Carvana is still working to achieve positive earnings. Furthermore, Lithia has a constant supply of high quality used vehicles for resale. For these reasons, Lithia is a compelling investment for the Argent Mid Cap portfolio.
We have four very successful equity strategies– Large Cap U.S., Small Cap U.S., Dividend Select and Mid Cap U.S. If you know others who might have an interest in our strategies and mailings, please call us.
PDF Version: Mid Cap Market Overview 3Q20
Kirk McDonald, CFA
Portfolio Manager & Senior Research Analyst, Quantitative
Performance results are net of fees. Past performance is no guarantee of future results. This is supplied as supplemental information to the composite disclosures presented later in this document. The information provided in this report should not be considered a recommendation to purchase or sell any particular security. You should not assume that investments in any securities were or will be profitable. A list of stocks recommended by Argent in the previous year is available upon request. Views expressed herein represent the opinion of the portfolio manager as of the date above and are subject to change.