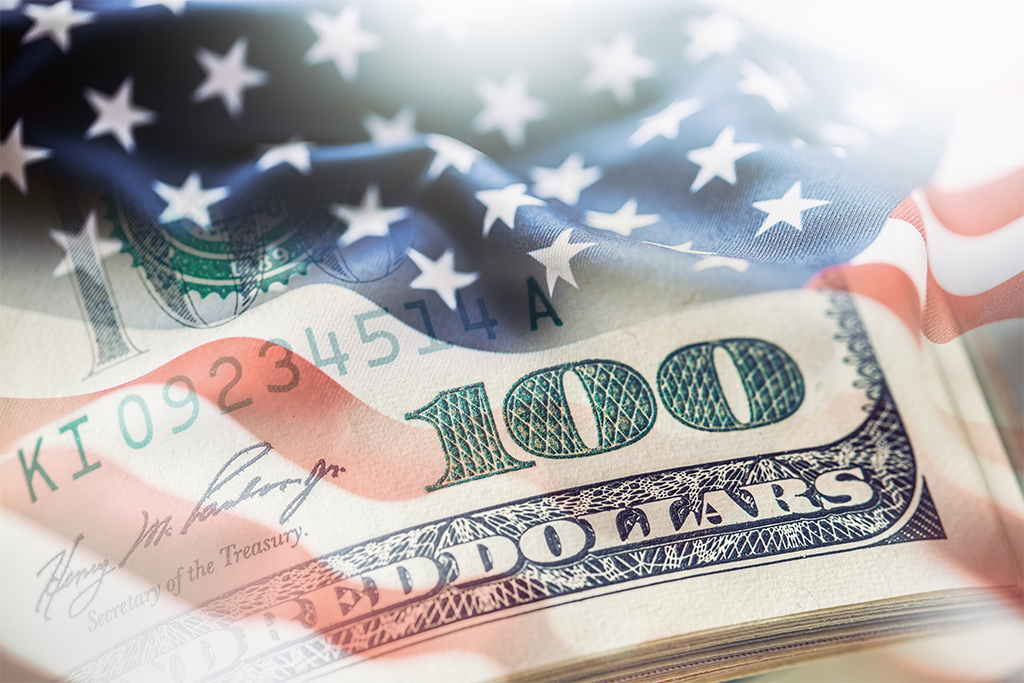 Weekly Investor
Weekly Investor – October 5, 2020
06 October 2020
S&P 500 Up for the Week
Hopes for a stimulus package trumped news about our President, as the stock market rose last week. While the positive COVID-19 test for the President creates near-term uncertainty, House Speaker Nancy Pelosi said President Trump's prognosis changed the shape of talks over a new stimulus package. In economic news, nonfarm payrolls continued to improve with 661,000 jobs added in September, but were below the consensus estimate of 859,000. The unemployment rate also improved, as joblessness fell to 7.9% from 8.4% in August. The pace of growth in the manufacturing sector slowed in September, but still expanded with an ISM Manufacturing Index reading of 55.4.
Some of the lagging sectors led the market last week, including real estate, utilities and financials, while technology stocks lagged. Shares of Datadog, Inc., a provider of monitoring software for the cloud, rose after announcing a strategic partnership with Microsoft Corporation that ties Datadog's platform to Microsoft's Azure cloud service. Bed Bath & Beyond Inc. shares gained after same-store-sales increased by 6% versus an expected decline of 1.3%. By contrast, Micron Technology, Inc., a semiconductor company, fell on disappointing earnings due to uncertainty around the company's profit outlook. Looking ahead, the path of COVID-19 and the presidential election will remain at the forefront of the mind of investors. In addition, the major banks will begin third quarter earnings season in less than two weeks, which will provide a good barometer of the health of the overall economy.
The S&P 500® Index was up 1.5% for the week. Its top-performing sectors were Real Estate (4.9%) and Utilities (3.3%), while the bottom-performing sectors were Technology (0.8%) and Energy (-2.9%). In the fixed-income market, the 10-year Treasury yield was even, ending at 0.7%.
We continue to seek companies that reflect our Change-BasedSM investment approach.
---
Change Based Investment
Headquartered in Kansas City, Missouri, Kansas City Southern is a transportation holding company with rail networks across the United States, Mexico and Panama.
Kansas City Southern has several positives for long-term growth. The United States-Mexico-Canada Agreement ensures that trade will continue to grow and Kansas City Southern controls a key track that crosses the U.S.-Mexico border. The company is also well-positioned to capture supply chain shifts from China to Mexico as many manufacturers are shifting production to Mexico due to U.S.-China trade concerns. Additionally, Kansas City Southern is implementing a methodology called Precision Scheduled Railroading or, PSR, in order to increase efficiency in the transportation process. While COVID-19 and the consequent slowdown in economic activity will have a negative impact on Kansas City Southern in the near-term, we believe Kansas City Southern can offer significant upside for shareholders as the PSR system should have a positive impact on the company's earnings and cash flow for long-term investors. Perhaps validating its unique position in the transport world, recently rumors have surrounded Kansas City Southern as a takeout candidate.
Top 5 Equity Holdings
---
Large Cap Growth
| | |
| --- | --- |
| Apple, Inc. | 6.7% |
| Alphabet, Inc. (Google) | 6.0% |
| Target Corporation | 6.0% |
| Mastercard Incorporated | 5.8% |
| Danaher Corporation | 5.5% |
---
Small Cap Core
| | |
| --- | --- |
| Medpace Holdings, Inc. | 3.9% |
| Fortinet, Inc. | 3.0% |
| OneMain Holdings, Inc. | 3.0% |
| Gibraltar Industries, Inc. | 2.9% |
| Addus Homecare Corp. | 2.9% |
---
Dividend Select
| | |
| --- | --- |
| Target Corporation | 6.9% |
| Microsoft Corporation | 6.1% |
| JPMorgan Chase & Co. | 4.6 |
| Eaton Corporation Plc | 3.8% |
| Comcast Corporation | 3.7% |
---
Mid Cap 
| | |
| --- | --- |
| NVIDIA Corporation | 5.7% |
| Cintas Corporation | 4.6% |
| CDW Corporation | 3.7% |
| Marvell Technology Group | 3.7% |
| NVR, Inc. | 3.4% |

This newsletter presents selected recommendations from portfolio managers of Argent Capital Management LLC, a registered investment advisor. Opinions reflect the portfolio manager's judgment on the date above and are subject to change. A list of stocks recommended by Argent is available upon request. You should not assume that these recommendations are or will be profitable. In the course of it's business, Argent's client accounts may be buying and selling these stocks.