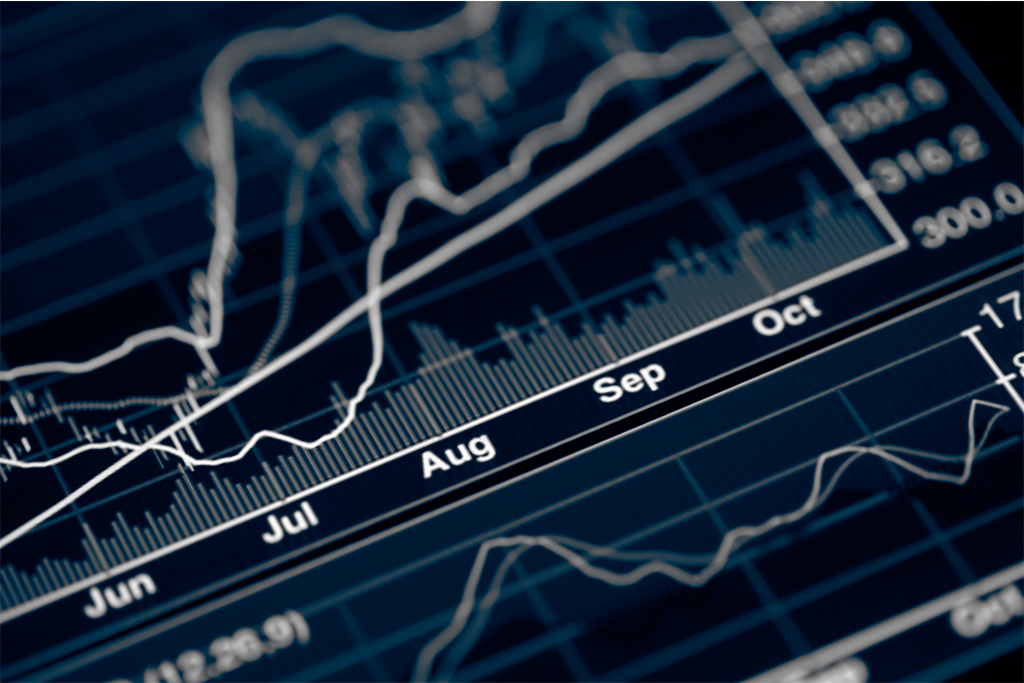 Weekly Investor
Weekly Investor – January 25, 2021
25 January 2021
Strong Start to Earnings Season
The S&P® 500 moved higher last week as shares of big technology rose. Economic data continued to surprise to the upside, with the Purchasing Managers Index (PMI), housing starts and existing home sales all coming in above consensus. In addition to strengthening economic figures, earnings season is off to a strong start. Netflix, Inc. shares climbed over 13% for the week on strong subscriber growth and cash flow guidance. The rest of big technology followed Netflix's lead. Despite strong results, both Morgan Stanley and The Goldman Sachs Group, Inc. traded lower, as investors worried that last year's surge in trading is unlikely to be repeated.
The biggest movers last week were names that have significant short interest. Shares of GameStop Corp., Palantir Technologies Inc. and Stitch Fix, Inc. gained 83%, 27% and 31% respectively for the week. This week some of the largest tech stocks are expected to report earnings, including Apple, Inc., Microsoft Corporation and Facebook, Inc. Other well-known companies, including Tesla, Inc. and Abbott Laboratories will post results as well. In economic news, investors will focus on the January Federal Reserve's FOMC meeting, durable goods orders, and the first release of 4Q Gross Domestic Product (GDP).
The S&P 500 Index was up 1.9% for the week. Its top-performing sectors were Communication Services (5.9%) and Technology (4.4%), while the bottom-performing sectors were Energy (-1.6%) and Financials (-1.8%). In the fixed-income market, the 10-year Treasury yield was even, ending at 1.1%.
We continue to seek companies that reflect our Change-BasedSM investment approach.
---
Change Based Investment
Alphabet Inc. has achieved worldwide name recognition with its famed Google search engine. Beyond this well-known service, the technology company also provides targeted advertising solutions (Google AdSense), collaboration tools for organizations (Google Apps) and a host of additional online utilities.
Recently, there has been more regulatory concern over concentration within the technology industry. Argent will carefully track any changes that may affect Alphabet. In the meantime, we believe the current trend of allocating additional dollars to internet search ads will continue, and that Alphabet is well positioned to benefit from this trend. With its sophisticated search engine, Alphabet is able to match buyers to providers. Providers recognize the attractiveness of this service and are willing to pay for it. In addition, Alphabet's incubated services, such as self-driving cars, could provide additional value to shareholders for the long term. The combination of Alphabet's current operations coupled with potential future products, creates a compelling addition to Argent's Change-BasedSM investment approach.
Top 5 Equity Holdings
---
Large Cap Growth
| | |
| --- | --- |
| Apple, Inc. | 7.1% |
| Alphabet, Inc.(Google) | 6.6% |
| Target Corporation | 6.2% |
| Danaher Corporation | 5.2% |
| Mastercard Incorporated | 4.8% |
---
Small Cap Core
| | |
| --- | --- |
| Medpace Holdings, Inc. | 3.8% |
| OneMain Holdings, Inc. | 3.8% |
| Fortinet, Inc. | 3.3% |
| Addus Homecare Corp. | 3.0% |
| PetIQ, Inc. | 3.0% |
---
Dividend Select
| | |
| --- | --- |
| Target Corporation | 7.2% |
| JPMorgan Chase & Co. | 5.7% |
| Microsoft Corporation | 5.4% |
| Eaton Corporation Plc | 3.9% |
| Truist Financial Corp. | 3.7% |
---
Mid Cap 
| | |
| --- | --- |
| NVIDIA Corporation | 4.9% |
| Marvell Technology Group | 4.0% |
| Zebra Technologies Corp. | 3.9% |
| Cintas Corporation | 3.6% |
| Nuance Communications | 3.6% |

This newsletter presents selected recommendations from portfolio managers of Argent Capital Management LLC, a registered investment advisor. Opinions reflect the portfolio manager's judgment on the date above and are subject to change. A list of stocks recommended by Argent is available upon request. You should not assume that these recommendations are or will be profitable. In the course of it's business, Argent's client accounts may be buying and selling these stocks.