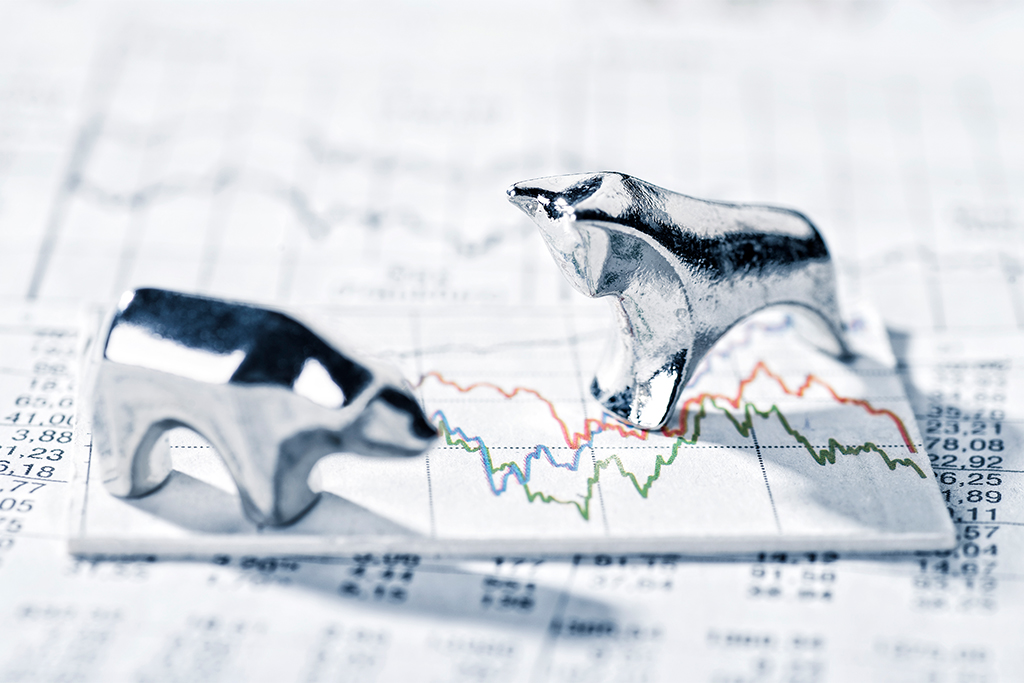 Weekly Investor
Weekly Investor – July 26, 2021
26 July 2021
S&P Up 2% for the Week
The S&P 500® Index rose 2% last week, closing at an all-time high. The Dow Jones Industrial Average also closed at a record high on Friday. Equity markets had a rough start to the week on Monday as the S&P 500 Index dropped 1.6%. Rising Delta variant COVID-19 cases globally increased concerns over economic growth as the more economically sensitive Energy, Financials, and Materials sectors were hit the hardest. On Tuesday, 'Buy on the Dip' drove the market upward. That trend continued throughout the remainder of the week, as the Communications Services, Information Technology, and Consumer Discretionary sectors led the rally, leaving only the Utilities and Energy sectors in the red.
Biotech company Moderna, Inc., known for its COVID-19 vaccine, was the best performing stock in the S&P 500 Index last week, returning 21.8%. The company had several announcements including emergency use authorization in India, in Japan for children 12 to 17 years old and a recommendation for use in adolescents 12 years and up by the European Medicines Agency. Other top performers included Chipotle Mexican Grill, Inc. and HCA Healthcare, Inc., returning 17.3% and 13.4%, respectively. Both companies announced positive second quarter earnings surprises. Earnings announcements continue this week, with Alphabet, Inc., Amazon.com, Inc., Apple, Inc., Facebook, Inc., Microsoft Corporation, Tesla, Inc., Visa Inc. and many more to report.
The S&P 500 Index was up 2.0% for the week. Its top-performing sectors were Communication Services (3.2%) and Consumer Discretionary (2.9%), while the bottom-performing sectors were Energy (-0.4%) and Utilities (-0.9%). In the fixed-income market, the 10-year Treasury yield was even, ending at 1.3%.
We continue to seek companies that reflect our Change-BasedSM investment approach.
---
Change Based Investment
The Walt Disney Company is a diversified international entertainment and media company with the following business segments: Media Networks, Studio Entertainment, Direct-to-Consumer & International, Parks and Experiences & Products. Some of the most recognized names under the Disney umbrella include: ESPN, ABC, Walt Disney World theme parks, 20th Century Fox and Pixar Animation Studios.
Disney has always held a strong base of diversified core assets but recently the company has begun to reposition its media networks away from the traditional cable bundle toward more online streaming services through the purchase of 20th Century Fox, a stake in Hulu and its successful launch of Disney +. This gives Argent confidence that Disney can stay as relevant in the future as it has been historically. Disney is feeling the negative effects of COVID-19, as its theme parks and sporting events were closed or shuttered over the last several months. As the economy re-opens we believe the changes going on in the company make Disney a good fit for Argent's Change-BasedSM investment approach.
Top 5 Equity Holdings
---
Large Cap Growth
| | |
| --- | --- |
| Alphabet, Inc.(Google) | 7.9% |
| Target Corporation | 7.1% |
| Apple, Inc. | 6.4% |
| Danaher Corporation | 5.4% |
| Mastercard Incorporated | 4.8% |
---
Small Cap Core
| | |
| --- | --- |
| Fortinet, Inc. | 4.9% |
| OneMain Holdings, Inc. | 4.5% |
| Medpace Holdings, Inc. | 4.5% |
| Select Medical Holdings | 3.1% |
| America's Car-Mart Inc. | 3.0% |
---
Dividend Select
| | |
| --- | --- |
| Target Corporation | 7.3% |
| Microsoft Corporation | 6.3% |
| JPMorgan Chase & Co. | 5.2% |
| Life Storage, Inc. | 4.2% |
| Eaton Corporation Plc | 4.2% |
---
Mid Cap 
| | |
| --- | --- |
| Zebra Technologies Corp. | 4.5% |
| Marvell Technology, Inc. | 3.9% |
| CDW Corporation | 3.9% |
| Cintas Corporation | 3.9% |
| Builders FirstSource, Inc. | 3.0% |

This newsletter presents selected recommendations from portfolio managers of Argent Capital Management LLC, a registered investment advisor. Opinions reflect the portfolio manager's judgment on the date above and are subject to change. A list of stocks recommended by Argent is available upon request. You should not assume that these recommendations are or will be profitable. In the course of it's business, Argent's client accounts may be buying and selling these stocks.