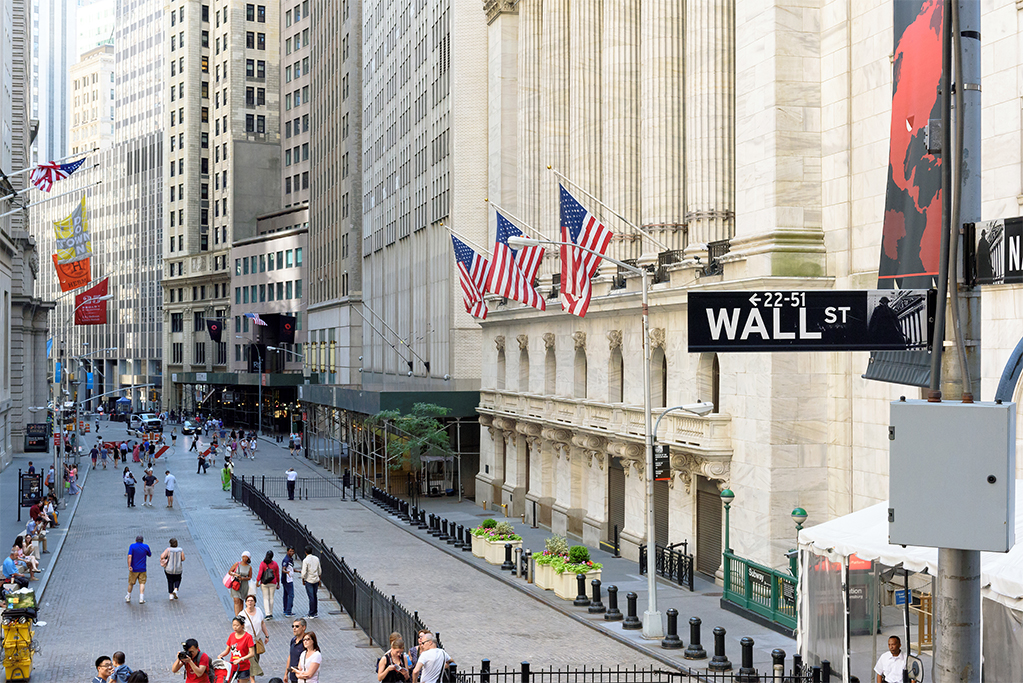 Weekly Investor
Weekly Investor – August 2, 2021
02 August 2021
Earnings Season Continues
While the S&P 500® Index closed at a record high last Monday, the index fell for the remainder of the week to finish down 0.4%. Disappointing earnings announcements in techology and related names, along with increasing concerns about the Delta variant of COVID-19, pressured stocks. The week was jammed with earnings, as 48% of the weight in the S&P 500 announced quarterly results, including the five largest names.
Apple, Inc. announced revenues of $81.4b compared to analyst estimates of $73.8b and generated over $19b in free cash flow last quarter. Driving results were iPhone sales as many people refreshed their phones to take advantage of new 5G technology. Microsoft Corporation announced earnings and revenue ahead of analyst estimates for 2Q. Its cloud computing platform, Azure, grew revenues by 51%. However, the company warned the Azure growth is going to be 'relatively stable' moving forward. Amazon.com, Inc. announced earnings ahead of estimates, but 2Q revenue was light. Facebook, Inc. announced earnings and revenue ahead of estimates. However, the company announced monthly active user growth continued to decelerate which weighed on its shares. Alphabet, Inc., the parent of Google.com, released earnings and revenue ahead of analyst estimates. YouTube ad revenue topped $7b for the first time and its cloud revenue came in over $4.6b, both ahead of expectations. Looking to this week, COVID-19 concerns and more earnings announcements are likely to drive equity market results.
The S&P 500 Index was down 0.4% for the week. Its top-performing sectors were Communication Services (2.8%) and Consumer Discretionary (1.6%), while the bottom-performing sectors were Energy (-1.0%) and Utilities (-2.6%). In the fixed-income market, the 10-year Treasury yield was down, ending at 1.2%.
We continue to seek companies that reflect our Change-BasedSM investment approach.
---
Change Based Investment
Trimble, Inc. was founded in 1978 and is based in Sunnyvale, California. The company is best known for its Global Positioning System (GPS) technology. The company also develops Global Navigation Satellite Systems receivers, laser rangefinders, unmanned aerial vehicles and software processing tools. Trimble's products and services are used in land survey, agriculture, construction, transportation, and government.
Trimble has been shifting its business mix away from hardware and toward software and services. Acquisitions have pushed Trimble's software and services offerings, now representing over 50% of its revenue. The company also has moved to a subscription model, which may allow Trimble to build longer-term, more profitable relationships with customers, as opposed to a one-time purchase. The current environment is creating headwinds for the company's sales. Two of Trimble's end markets, energy and transportation, are feeling the effects of COVID-19.  While this will impact Trimble in the near term we believe the company's positive changes make Trimble a good fit for Argent's Change-BasedSM investment approach.
Top 5 Equity Holdings
---
Large Cap Growth
| | |
| --- | --- |
| Alphabet, Inc.(Google) | 8.0% |
| Target Corporation | 7.1% |
| Apple, Inc. | 6.3% |
| Danaher Corporation | 5.6% |
| Mastercard Incorporated | 4.8% |
---
Small Cap Core
| | |
| --- | --- |
| Fortinet, Inc. | 4.8% |
| OneMain Holdings, Inc. | 4.4% |
| Medpace Holdings, Inc. | 4.3% |
| America's Car-Mart Inc. | 3.0% |
| Select Medical Holdings | 3.0% |
---
Dividend Select
| | |
| --- | --- |
| Target Corporation | 7.3% |
| Microsoft Corporation | 6.2% |
| JPMorgan Chase & Co. | 5.2% |
| Life Storage, Inc. | 4.3% |
| Eaton Corporation Plc | 4.2% |
---
Mid Cap 
| | |
| --- | --- |
| Zebra Technologies Corp. | 4.5% |
| Marvell Technology, Inc. | 4.0% |
| CDW Corporation | 3.9% |
| Cintas Corporation | 3.8% |
| NVR, Inc. | 3.1% |

This newsletter presents selected recommendations from portfolio managers of Argent Capital Management LLC, a registered investment advisor. Opinions reflect the portfolio manager's judgment on the date above and are subject to change. A list of stocks recommended by Argent is available upon request. You should not assume that these recommendations are or will be profitable. In the course of it's business, Argent's client accounts may be buying and selling these stocks.