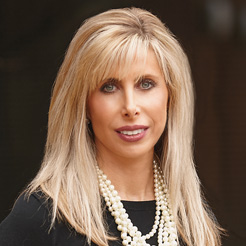 Stephanie Dirscherl, JD, MBA
Director of Marketing
Download V-Card
As Director of Marketing, Stephanie is responsible for the firm's internal and external marketing strategies. She also works closely with the executive management team to promote innovative initiatives and strategic leadership.
Prior to joining Argent, she served as the Vice President of Marketing for Stuart Maue, a technology and legal auditing services company. Stephanie was a member of the Stuart Maue team for 10 years. Previously, she had served in various marketing roles for high-tech companies and was also the co-owner and founder of Koru Clothing.
Stephanie earned a B.A. in Business Administration with a concentration in Finance from Truman State University. She also holds a Master of Business Administration and Juris Doctor from St. Louis University.