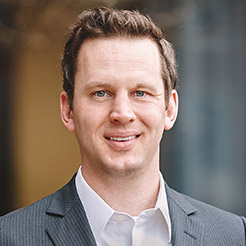 Jed Ellerbroek, Jr., CFA
Senior Research Analyst
Download V-Card
As a Senior Research Analyst, Jed performs fundamental investment research supporting Argent strategies.
Jed has 18 years of industry experience. Prior to joining Argent in 2020, he worked with PNC Capital Advisors in St. Louis from 2008-2019 progressing from an analyst role to an associate portfolio manager on the select small cap strategy. He also served as an associate analyst at Wachovia Capital Markets in St. Louis and as an analyst for consulting firm Jeffrey Slocum & Associates in Minneapolis.
Jed holds dual degrees in Economics and Finance from the University of Northern Iowa. He is also a CFA charterholder and a member of the CFA Institute and CFA Society of St. Louis.