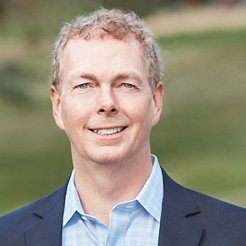 Kirk McDonald, CFA
Portfolio Manager & Senior Research Analyst, Quantitative
Download V-Card
As Portfolio Manager of the Mid Cap Equity and SMID Cap strategies, Kirk manages client portfolios and plays a key role in investment decisions. He developed the Mid Cap strategy and began investing in it as of March 2014. He performs primary market research, focusing his analysis across the universe of mid-capitalization stocks. Additionally, Kirk leverages his expertise in quantitative research to lead Argent's quantitative screening and risk management efforts across all our strategies.
Kirk, a Chartered Financial Analyst, has 21 years of experience in the industry. Prior to joining Argent in 2011, he was a portfolio manager for Fiduciary Asset Management LLC (FAMCO). His background also includes serving as a senior consultant for Arthur Andersen and as a pilot in the United States Air Force. Kirk earned a B.S. from the United States Air Force Academy and a Master of Business Administration from the University of Oklahoma.
He is a member of the Chicago Quantitative Alliance and co-founder and past president of the St. Louis Chapter of the United States Air Force Academy Association of Graduates. He is a member of the CFA Institute and St. Louis Financial Analyst Society. In addition, Kirk is active in the community, volunteering as a committee member for the annual Memorial Day Remembrance at Jefferson Barracks National Cemetery, and he is also a member of the CQA Investment Challenge, serving as a mentor to a team of students at Washington University.