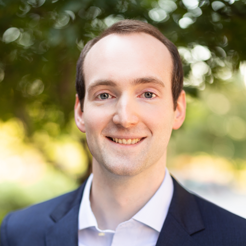 Steven K. Smith, CFA
Senior Research Analyst
Download V-Card
As a Senior Research Analyst, Steven performs fundamental investment research supporting Argent strategies.
Steven has over eight years of industry experience. Prior to joining Argent, he worked for Fidelity Investments Canada from 2020-2022 as an equity research analyst covering Consumer Staples. In 2019, during his graduate studies, he served as a summer research analyst intern – at Sunriver Management, a global long/short equity investment firm. Before his graduate program, he was an equity research associate analyst with Edward Jones covering the Energy and Utilities and Technology and Telecom sectors. Steven was with Edward Jones from 2014-2018.
He holds a Master of Business Administration from the Value Investing Program at Columbia Business School and a Bachelor of Science in Finance from St. Louis University. Steven is a Chartered Financial Analyst and a member of the CFA Institute and CFA Society of St. Louis.